Our story
Maxillofacial surgery Berlin
Our dental practice was founded in 2018 and emerged out of the private dental practice of Prof. Dr. Dr. Stiller. The practice has existed as such since 2001 and with a focus on implantology and operative periodontology and to this date we have advised and surgically treated over 15.000 patients from Berlin and other German states. With more than 17.000 implants inserted in the last 25 years – mainly in combination with complex bone and soft tissue reconstructions – we are one of the leading implantological institutions in Germany and can look back on figures that far exceed the numbers at this location.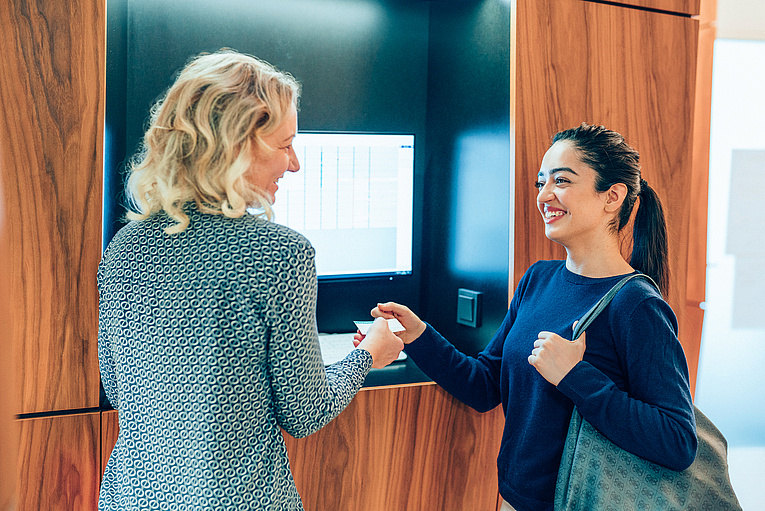 Prof. Dr. Dr. Michael Stiller and Dr. Esther Kluk.Strict guidelines, constant innovation
Your concerns are taken care of by Prof. Dr. Dr. Stiller, Dr. Kluk and their team of dentists, who communicate with each other in the closest possible way in order to permanently exchange information on dental treatment cases and thus maintain the high level of care quality.
The best therapy for our patients: With statistical programs of the Association of the European Centers of Dental Implantology (ECDI), clinical parameters are continuously monitored, taking into account data protection requirements, and flow into individual profile analyses. These analyses permanently adjust the indications of certain interventions in order to provide the patient with the best possible therapy. The accreditation of the MVZ by public medical and public dental insurance companies allows all patients access to modern methods of oral surgery, taking into account the situation of the individual cost bearing bodies. Therefore we do not discriminate between first and second class patients. We are particularly ambitious in all-ceramic implantology and have implemented state-of-the-art hard and soft tissue transfer techniques in this relatively young field.
Taking into account what is technically possible and the individual patient conditions, such restorations represent, from both a biological and psychological point of view, a means of rehabilitating patients with intolerances to metals or after material-related losses of dental implants by using implantology.
In connection with advanced volume-tomographic examination procedures and the latest digital impression and registration techniques, CAD-CAM-based prosthetic restorations can be simulated by your family dentist and the implant positions can be implemented via navigation-supported techniques in the way your dentist and you have previously communicated.
As a scientific teaching practice, we work closely with the Goethe University in Frankfurt/Main and the Philipps University in Marburg and thus also have access to the latest scientific innovations in implantology research. We therefore also work on current scientific issues, which are continuously published in scientific journals.